Fake IDs that Scan & Verify in 2023
Citations & hefty fines are the consequences of serving alcoholic beverages to a minor in America. Sophisticated scanning technology is a rescue for the liquor industry. With identity-related crimes on the rise, liquor store businesses are installing ID scanners that help them validate identity cards more profoundly.
It is vital to know whether the license you are carrying is scannable or not. Any ID that fails to meet the requirements of a scanning machine will come under the scrutiny of a mobile scanner. It can also become worse if your counterfeit id card has no magnetic stripe encoding.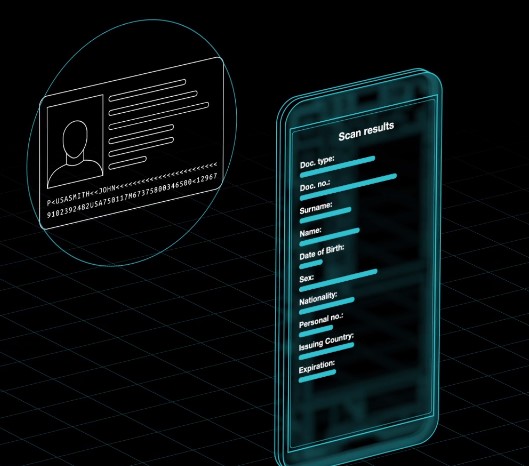 There are new machines that are tasked to validate the encoded data of your id. The initials & information displayed on your card must match that of the encoded data on the back of the stripe. Otherwise, it is a false alarm & your fake ID is prone to get caught.
Scannable Techniques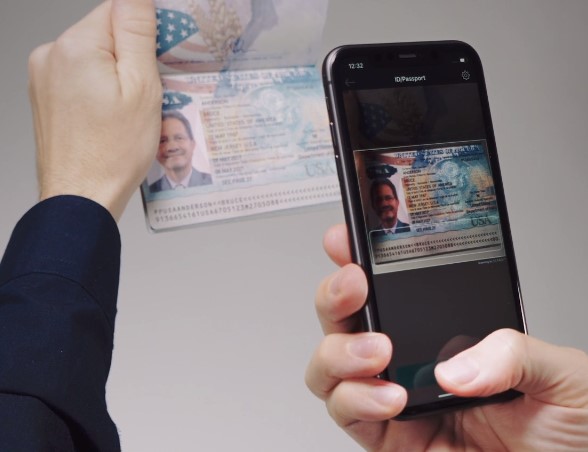 The new NFC technology, (OCR) Optical Character Recognition, (MRZ) Machine Readable Zones are commercial-grade solutions for validating identity cards in 2023. The biometric & face-recognition technology is far from being practically installed. There are several reasons for that:
Trust – The government needs to implement guidelines to gain public trust for face recognition.
DMV – The driving license department depends on manual data & will take years to comply with face-recognition data.
Practical Use – There is a high dependency on human work when it comes to manual driving licenses. The digital ID networks introduced by Oklahoma & other states make it easy to use identifications for digital purposes.
Types of Scanners to Look out for
Establishments in the US are spending hefty money on installing fake-proof identity scanners. To beat them, your ID must carry scannable features that resemble the accuracy of a DMV-issued real id. Some of the most common scanning devices to look for are:
Driving License, Government ID & Passport Scanner
This type of scanner will use a camera to capture data from identity cards. Then it reads the data & validates it against a scanned QR code or magnetic stripe. The most common use of this is at bars, gas stations, or nightclubs. It also uses age-verification checks to read 2D barcodes & may scan emblems on the ids that are printed on the Polycarbonate material.
Notable Scanners
AgeVisor Touch: A third-generation scanning device. Your ID will meet these machines at vapor shops, marijuana dispensaries, member clubs, or any business checking customer age.
IDVisor Smart 2: The IDVisor® Smart V2 comes with a precoded template with a multi-color screen. This machine can read all the 50 state identification cards in a matter of seconds. It is PDF417 compatible & (VIP/Banned) in the 2021 version.
Desko Icon ID Scanner: It is a smaller and cheap solution. You will find this device in local downtown cafes, restaurants, and wine shops. It comes with features like 400 dpi high-resolution scans & the ability to store photos of the scanned id cards in a database. The vital feature of this device is the ability to scan identification cards under two light sources (VIS, IR). The device is known for taking RGB images, near-infrared, barcode, and magnetic stripe data all in a single scan.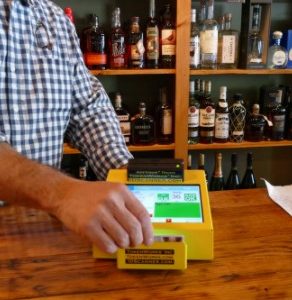 Fake ID Measures to Bypass Scanning Scrutiny
In 2021, the new platforms make it almost impossible to enter any restricted place with a fraudulent id. Carrying a low-quality fake driving license can lead to getting caught. To save yourself the embarrassment of a lifetime it is vital to spend a good amount of money on a hi-tech fake ID. These are some of the guidelines by FakeIDBoss to get a scannable id.
1. Fake ID Websites That Scan
The number of fake id makers is increasing daily. The shady people with ratings on platforms like Reddit or domestic sources are no longer operating. They were either caught or jailed for doing so. The only choice you have today is to look online.
Gone are the days when fake id websites used to make one or two-state ids. Now, every customer wants a counterfeit id of their state. To comply, vendors have begun making replicas of all 50 states.
The compromise on quality is always a risk for them. Beginner buyers cannot comprehend the legitimate vendors from the low-quality ones. Hence, the FakeIDBoss's Premium fake ID websites list can be useful. The top three are the vendors whose fake licenses are known to be passing scanning devices in every state. The advice is to stick to the particulars.
2. Choose the appropriate state ID
If you are purchasing a counterfeit id for the first time. You will have to face question such as:
Which state should I select for my fake ID?
Living in the state of Florida & buying a fake driver's license from the state of Utah is not going to work for you. To play it safe, you just need to know a few things before selecting the state.
Is the id scannable in the state?
Is it scannable out of state?
What is the scanning success of an out-of-state id inside your state?
If you know the answers to these questions then buying one can be easy. Otherwise, you can always read the guidelines of the most popular id states. It also explains which state ID works well in other states.
3. Real or Fake Information?
While ordering an id; you will be asked to put out the cardholder's license number, expiry date, date of birth & other initials. Entering fake ones may sound good but if you do not know the correct format then your ID will be caught at first. There are two choices for most beginner buyers.
Leave the fields empty – The vendor collects your vital information such as full name, signature, photo, etc. The rest of the information is generated using fake information-generating software by the vendor. It complies with the specific state id formats such as PDF or BCS.
Customized ID – If you need a custom license number, dates, or any other data. Then, you can open a ticket before ordering & ask for the correctness of the data.
All these factors contribute to having a scannability feature on your id. Combining all of the requirements and following the guidelines, it is easy to have a fake ID that scans. Hotels & bars are ideal for smaller desktop-based operations requiring fast document authentication in both government and commercial applications. Be it a digital identification system or a manual one; the scanning capacity of a license has to be spot on.